Volunteer in Mexico
Oaxaca, Mexico Internship & Volunteer Programs
Our internship programs have taken off in Spain and parts of Latin America while in Oaxaca, we focus on the same program highlights but with an emphasis on VOLUNTEER work rather than internship work.
The difference is in nuances: Volunteer work has a more socially involved connotation, whereas Internship is straight up business oriented. Volunteer work most definitely gives back to the community, whereas Internships are to directly benefit you instead of benefitting the community abroad you live in while participating in our programs.
Oaxaca is a beautiful old colonial city in south-central Mexico with an alternative, artsy vibe. Located along the Sierra foothills, the city is home to towering Zapotec pyramids and high plains desert. It's an idyllic, vibrant thoroughfare for artisans and craftsman from the surrounding indigenous pueblos and a gateway to many mountain and beach destinations. Home to ancient Zapotec, Mixtec and Aztec peoples, the culture is rich with diversity.
Program Pricing
(Teaching English Only)

(Mid-May Only)
Oaxaca has been called the craft capital of Mexico and is fairly far south, past Mexico City. Its population is around 210,000 and the weather is mild year-round. It boasts one of the largest Saturday markets in the country and each nearby village has its own craft specialty from rugs to pottery to linens to hand-carved wooden animals.
When you look at our list of Volunteer Assignments, you will notice that there are a large number of ways to positively impact the people of Oaxaca when you sign up for this program, whether it is for just one month or for longer, on up to 12 months. We offer placements in Archaeology, Arts, Business, Culinary, Ecology, Education, Graphic Design, Law, Medical /Healthcare, Non-profits (NGOs), Psychology, Social Work, Teaching English, Theatre, Volunteer, Women's Studies and Health, Work with Children, and more!
We have used our years of experience sending candidates abroad to Spain to develop the same valuable and customized Volunteer program in Mexico!
We can say with confidence that we offer the most affordable volunteer programs in Oaxaca, do your research! Begin your internship experience by applying now.
NOTE** For most international internships in Oaxaca, Mexico some Spanish language skills are required.
Frequently Asked Questions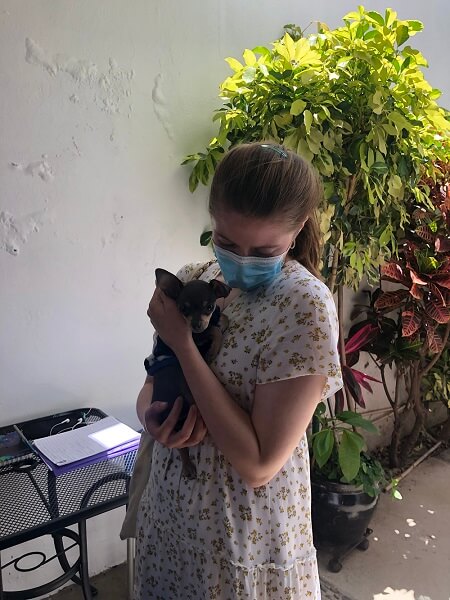 What's Included in the Volunteer in Oaxaca, Mexico Program?
Our Volunteer in Oaxaca programs include some key features, here are just a few:
What's Included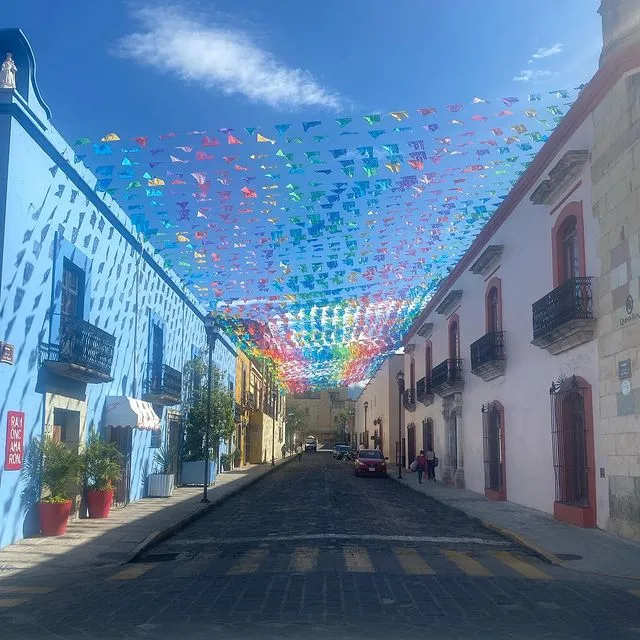 Is This Program Right For You?
Answer the following questions:
If you answered YES to these questions, then this program is right for you!

For many programs, Spanish skills are required at least at a low-intermediate level, but placements can be found in some sectors for complete beginners (e.g. Teaching English). Certain fields may have specific requirements for prior experience or studies.

Our program works, for the right candidate, even if you haven't yet begun your international travels. We'll create a customized once-in-a-lifetime program for you!
Have Questions About the Program? Ask Us!
Why Should You Choose Adelante Abroad?
Internship programs offered in eight International Locations
Over 30 career fields available – Guaranteed Placements
1 to 6 Month programs available year-round
Gap Year opportunities for high school graduates, freshmen & sophomores
Accommodations included with your own private room
Affordable programs for students, recent grads & more
List of Volunteer and Internship Fields Available in Mexico
Volunteers in this sector tend to work with government entities, not private sector entities, as there is mostly reconstruction and renovation work needed.  There are so many archaeological sites in and around Oaxaca, the Government institutes that take our volunteers will decide which one and where. International internship placement is based upon past experience, length of time and time of year in the program.  Volunteers will work on the preservation, restoration and organization of archaeological sites and museums of Oaxaca.

Art Galleries: Art Consulting, Expositions, Marketing works of art (local and foreign artists)
Requirements: international internships in the arts require field of study, ability to present in front of groups, continuing education

Accounting:  Future CPAs this is the international internship placement for you! Think Audits, P&L statements, Controller jobs, shadowing and learning how this sector works in Europe.  Candidates are also taught routine duties related to accounting: databases, inputting expenses and payments (A/R), billing, banking, financial procedures, budgeting in accordance with Plan Nacional Contable in Spain. Work with firms that provide legal and tax advice.  Intern in the Accounting Department of a company or for an Accounting / Financial firm that provides these services to its exterior clients.

Banking / Financial Sector: Interns are taught and work within European finance functions, finance departments, administration, account management and financial consulting.  Smaller investment firms take our interns too, work with stock market & bonds analysis, individual investment planning and more. Requirements- Field of study at the university level, strong language skills, strong computer skills, past finance internship helpful, desire to have a career in this field.

Consulting: This international internship will require studies in the field of Law, Economics, Political Science or similar and a minimum intermediate level of Spanish. Duties related to corporate strategies: consulting regarding changes or bettering corporate culture to ensure productivity, helping to set "benchmarks" and make sure they are met, testing of corporate culture, "coaching." Duties related to corporate Organization: organizational design, analysis, diagnosis and implementing then tracking of procedures. Duties related to Marketing: marketing plans, research, relational marketing, and satisfaction studies of existing clients. Duties are related to investments: auditing, financial advice, fiscal and labor issues.

Import / Export or Exterior Commerce: From Arabian textiles (importing them for sale in Mexico) to wine (exporting Spanish wine for sale abroad), interns work in small to medium-sized firms in the import/export industry. Lots of entrepreneurial placements in this sector – startup Spanish companies, new products.  

Culinary international internships in Oaxaca options:

Food: Companies in the food industry: wine, ice cream, confection, juices, kids nutrition, supermarkets, beer, cheese, chocolate, etc.
Requirements: Marketing, computer skills, good language skills, extroverted.

Catering: Foodservice industry, schools, airlines, weddings, conferences, private catering companies or larger food service departments
Requirements: experience in the industry, language skills.

ENVIRONMENTAL SCIENCE / ECOLOGY: Work with an established organization that focuses on water issues for the Central Valleys of Oaxaca – how to find renewable secure sources of good water for the population of this region.

Volunteer duties include:

•  Regeneration                                                        
•  Water management
•  Revegetation
•  Alternative construction
•  Alternative technologies
•  Geographic information system
•  Support training workshops
•  Translations Spanish/ English
•  Revegetation
•  Soil Conservation

A main goal with this international internship is to merge modern knowledge and technology with the social structure and wisdom of traditional communities.  Offices are located in downtown Oaxaca and projects are available for all levels of Spanish. Interns must be self-motivated, mature, and able to work independently as well as in a group. Placements are available year round.

** 2 month minimum.

Who wants to Volunteer as a Teacher in Oaxaca? So many options with this international internship!  Help in a government office for social assistance, and cultural activities for the youth of Oaxaca.  Or assist giving courses on cultural, academic and sport activities for the general public within that same government funded office.

TEACHING ENGLISH volunteers wanted to:

at a Public elementary school
teaching employees of a Government office for human rights
working with low risk boys at a juvenile hall
or with street kids as an afternoon class in a group home in down town Oaxaca

COMPUTER – DIGITAL ART

work at an alternative university program focusing on education of community based social development and research groups – all need website design and assistance in research with this international internship.

Developing, designing, and/or translating web pages and logos for low income NGO's, local artisans, and small family businesses, within a network of Graphic Design Studios in Oaxaca City.

This is tricky as our volunteers will be working within the legal sector, however for non profits, not law firms.  One setting is a small one person Judicial Center that provides mediation services. This center helps employees to effectively communicate with their employers regarding labor matters and employee rights. The center provides mediation in the beginning and where required, they assist the employee to sue the employer. The office is a local office part of the government's Justice Secretary and mostly helps people that do not have enough money to go to a lawyer with this international internship.

Another setting is a non profit that assists women in all matters relating to divorce proceedings.  From assistance to filing for divorce to helping to secure what was legally promised after a divorce proceeding.  Think single moms with children trying to get a dead beat dad to provide alimony and other assistance after a divorce.

This international internship is one of our favorite placements in Oaxaca.  Candidates will work at a Red Cross hospital serving the public that cannot afford a doctor.  Volunteers will be trained and have a fixed NP or Physician to shadow (they even have to wear a white lab coat!).  Within this Hospital in downtown Oaxaca there are these Departments that accept our Volunteers:  

Very low cost general medical clinic
Emergency ambulance and paramedic for large non-profit
Dental and medical clinic
Alternative medicine including floral baths, herbs and acupuncture

Our non-profit international internship programs in Oaxaca offer a host of work for non-profit organizations in fields like environmental/ecology, business development, medical/health, social and economic development, social work, women's studies and health, etc.!

PSYCHOLOGY: Judicial center to provide an alternative of mediation to the public of Oaxaca including counseling in this international internship placement.

SOCIAL WORK:

Organizing, publicizing and teaching workshops in communities to teach basic human rights.
Judicial center to provide alternative of mediation to public of Oaxaca.
Center to assist Oaxacan's that plan to immigrate to the US
Low risk boys juvenile hall.
Children's center providing daily free lunch, preschool, computer and other classes, hygiene care, school uniforms, homework help for Oaxacan's "street" children.
Civil association that promotes a woman's right to vote and equal participation in the government.
Non-profit organization that provides research and works on particular projects that relate to women and families and in particular reproductive health and provides low cost counseling and gynecological exams.
Young women's dormitory and center for indigenous girls from local villages that provides housing during high school, university and emotional assistance and workshops.

Providing basic medical and health education, as well as helping children with their homework, at the primary school level within Oaxaca City. Same site, preparing and serving food to children at the primary school level within Oaxaca City.

TEACHING ENGLISH There are a number of options with this international internship placement in Oaxaca including:

Public primary school
Government office for human rights, teaching employees
Low risk boys juvenile hall
Government office for social assistance, academic and cultural activities for the youth of Oaxaca.
Teaching English to Artisans dedicated to the creation of wood carving figures and help with the marketing of their works.

THEATRE: Theatre group that presents plays in indigenous communities. The group prepares plays and goes out to towns and presents them in schools (primary or secondary ones), and main plazas of indigenous communities. They are usually plays for kids and sometimes for adults. The themes vary, for example, health, environment, etc. The group also works on their costumes, sets and props with this international internship in Oaxaca.

Women's Studies and Health

WOMENS' STUDIES AND HEALTH:

Young women's dormitory and center for indigenous girls from local villages that provides housing during high school, university and emotional assistance and workshops in Oaxaca.
Non-profit organization that provides research and works on particular projects that relate to women and families and in particular reproductive health projects, provide low cost counseling and gynecological exams
Civil association that promotes a woman's right to vote and equal participation in the government with this international internship

WORKING WITH CHILDREN:

Children's center providing daily free lunch, preschool, computer an other classes, hygiene care, school uniforms, homework help for Oaxacan's "street" children.
International internship working with low risk boys juvenile hall.
Young women's dormitory and center for indigenous girls from local villages that provides housing during high school, university and emotional assistance and workshops.
Courses of cultural, academic and sport activities for the general public.
Orphanage for children and young adults coming from indigenous communities.

Our field placements are not limited to the above list, we can work with you in finding the right fit! We've placed past candidates in other fields such as Auto Industry, Zoology, Photography, etc. Contact us and inquire about other placement opportunities! We'll do our best to work for and with you in finding your desired placement.

All international internship work assignments must be confirmed in advance as space depends on availability and candidates experience and interests. Other Volunteer opportunities in different fields – ask us, they may be available on request.
Application Process
The application deadline is 60-90 days prior to your chosen start date.
Late applications are accepted on a case by case basis and are subject to a $250 late fee.
Apply for an Internship Abroad
Resources
Hear From Our Candidates​
I wanted to learn what it would be like to work as a psychologist and Adelante helped me reach this goal. I had a great [internship] connecting me with local psychologists to learn, assist with presentations, practice Spanish, observe therapy sessions, and even lead sessions on my own. I also was afforded plenty of time and flexibility to travel throughout Oaxaca. I had some of the best food I've had on my travels, some of the kindest people I've met, and some of the best places to visit, from the vibrant city to the ruins to the mushroom mountains and to the beaches on both sides. One could spend a lot of time studying and traveling Oaxaca, and by the end, they will want to make it home.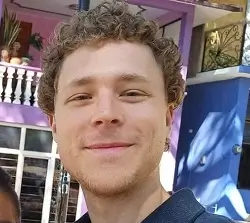 Jacob G., Furman University
Adelante Abroad helped me find an internship that aligned with my values and introduced me to an entirely new place I had never been to before. Oaxaca, Mexico is a special place that any creative should go to at least once in their life. This is the center of where your experience can be extremely impacted because of Oaxaca's huge artisan community. When it came to my experience and my internship, they helped contribute to how much I learned and grew as a designer and a person. With my internship, I was able to learn and achieve the goals I set for myself. In three months, I have learned the basics of web design, branding, and design within my desired field. What an exceptional experience. This internship not only helped me find different ways to communicate with others but also how to work with different types of people and to work outside of my primary comfort zone. I am grateful to have been apart of this program.
Belinda A., DePaul University
I spent two months in Oaxaca de Juarez with the Adelante volunteering program for working with kids. My time there was amazing, being able to experience local life and history of the state. The housing location was in a great spot, and my landlord was unbelievably kind. My time at the language school was also great as I met and made wonderful friends from around the world and also received a one-on-one tutor which helped me immensely. I also met great people at my internship. The program truly opens you up to many differing walks of life and exposes you to so many new things – not just originating from Oaxaca. The trip being my first solo travel forced me to become independent and actually rely on myself instead of using others as a travel-buddy crutch. When Adelante says that the program is for independent travelers, they're not kidding.
Emily M., Flagler College, WI, USA
Read More Reviews